Here Are the Best Anti-Aging Products You Need to Try This Year
In May, I turned 25.
You know, that apparently "transformative" age where you grow a little wiser, perhaps party a little less, and officially run out of excuses for why you have yet to master many adult-like skills?
Aside from all of that - and discounting the fact that I personally feel I was already an adult before I hit the quarter century mark - 25 for me symbolized a time to start getting more serious about my anti-aging skincare routine.
It may sound utterly ridiculous; worrying about aging in your 20s?? Who the hell am I to be concerned about crow's feet at 25? But you'd be surprised. According to publications like Allure, you are most likely to begin noticing first signs of aging when in your 20s. Perhaps it has something to do with the fact that, when we're younger and more carefree, SPF and proper skin care regimens don't seem that important. Or maybe, we simply don't believe 25 is old enough to be anxious about the health of our skin.
I grew up with a mother who taught me from the early age of 12 how important it is to take care of your skin properly. Everyone has their own routine, their own way of doing things, but as I've climbed the ladder of my 20s and have begun noticing minuscule signs of aging (or maybe just paranoia!), I have become less concerned about having perfectly clear, model-esque skin and more focused on ensuring my skin remains healthy.
Whether you let your skin care routine slip in college or simply chose to ignore your mother's advice about the importance of using a daily moisturizer and SPF, it's never too late to factor anti-aging products into your skincare routine. I've found many of the anti-aging items I use have improved other skin issues I've had, such as discolouration, texture, and redness.
So, if you're anything like me and are interested in adding a product or two to your routine to help mitigate signs of aging, take a peek at my personal favorites (and give them a go the next time you're brave enough to hit up a Sephora). As a little "disclaimer," most of these products are not 100% natural; I am, however, on the hunt for completely natural "dupes" for these guys. You can buy these products online or in stores.
As obnoxious as the price (and ingredient list) is for this product, it's one of the most effective retinol treatments I've tried and tested. Retinol treatments are essentially formulations with Vitamin A, which have been proven to improve the texture, elasticity, cellular turnover and collagen production in the skin. You may also notice clearer, healthier looking skin, as Retinol helps brighten and plump the skin. In other words, these type of treatments give you that dewy glow most of us search high and low for but can never find (unless you're willing to pay $62). Philosophy's Help Me is a nighttime retinol treatment which requires just a thin, light layer to do the trick; you'll wake up with smoother, more plump looking skin and, in my opinion, it's worth the price tag.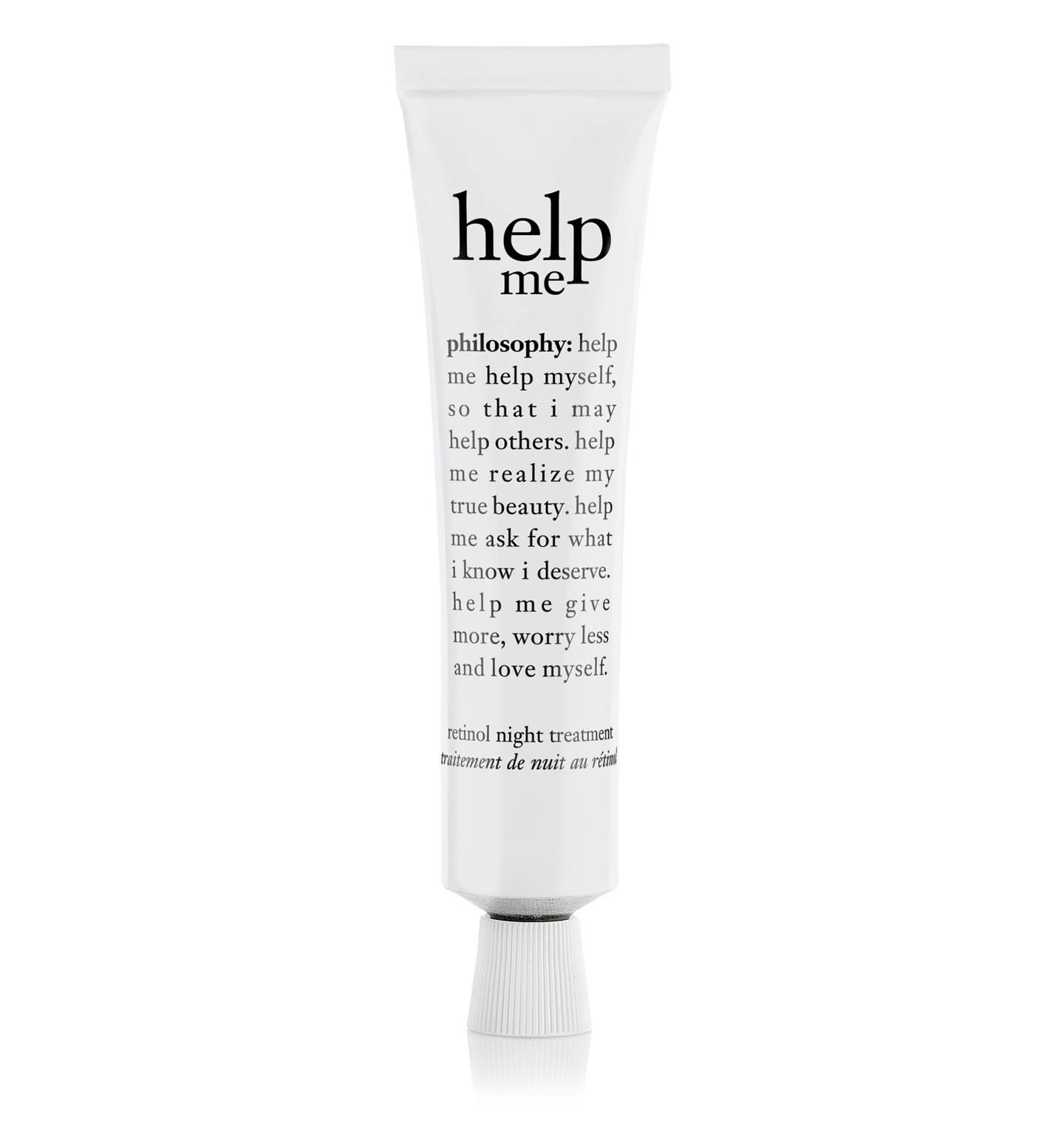 I've spent a pretty penny on skin care products, but for $200, you really have to hope a product will do what it claims to while praying it transforms you into a better person who maybe volunteers more and doesn't own so many cats. In actuality, Sunday Riley's Good Genes will change your skin for the better, but I can't promise it'll change you. All I can say is that this stuff is a miracle worker. Do I wish it was more natural? Of course. But I've come to accept that this bad boy just can't be tamed. Good Genes is a lactic acid treatment you can use daily to exfoliate and refine the skin; it unclogs pores and gets rid of dead skin cells for a more plump, smooth, and even-looking complexion. I use it every night after cleansing and toning my skin and, let me tell ya, you would have to pry this stuff from my cold, dead hands. People in stores stop me to ask what I do to do my skin to make it look so glowy and youthful. Yes, it's that good. So I guess what I'm saying is that you should give it a go. Even better? It can be layered underneath moisturizers or paired with oils for extra oomph.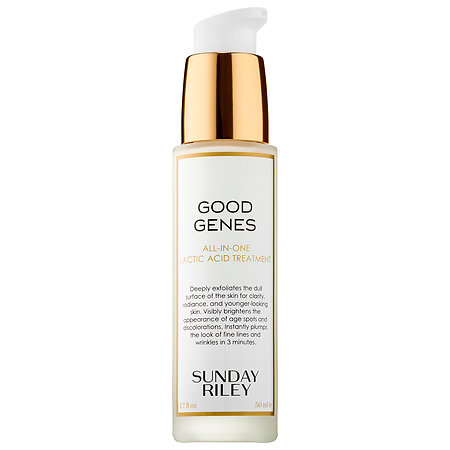 Vitamin C has become one of those popular skin care trends magazines and celebrities began raving about in recent years, and if you hopped on the train like I did, then you've probably discovered what all of the hype was about. Apparently, Vitamin C is uber effective in treating UV damage (aka when you sit outside for too long and damage your skin beyond repair, you know?) due to its antioxidant properties. Most Vitamin C serums I've used leave my skin feeling tacky and looking like an oil spill, but Drunk Elephant's C Firma Day Serum leaves me with a subtle, dewy look and layers nicely under my moisturizer. I'd say the brand's products are about 60-70% natural, in terms of ingredients, but this serum actually works to firm and brighten the skin. My only bone of contention with this guy is that a little doesn't really go a long way, so the price point is steep for the amount of product I personally need to cover my entire face. But hey, if you can afford a $100 serum, that's probably not your first concern? Who am I to judge?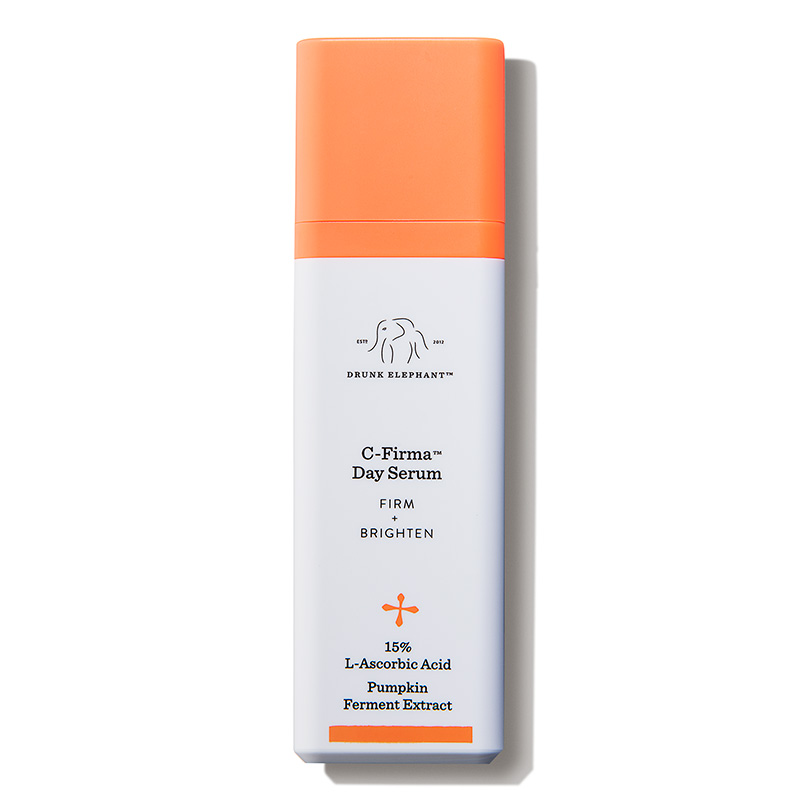 I own three different products from Farmacy and, out of the group, the Honey Potion is the only item I use religiously and with visible results. I wouldn't go so far as to say Farmacy isn't worth your hard earned dollars but, if you're going to spend upwards of $60+ on so-called "natural" skin care products, this brand wouldn't be my first recommendation to you. However, a very close friend of mine bought me the Honey Potion mask for my birthday and, if I'm being super duper honest, this s**t works. It's essentially a honey and royal jelly mask which warms the skin to revitalize it for a smooth, glowing complexion. And yes, that's exactly what you'll get from this mask. I'm obsessed with how my skin looks after I use it, and the results last up to 3 days after the mask is used.
As a disclaimer, I should mention that "warming mask," as the brand markets it, is a bit off base. It actually burns like a mother-you-know-what and is probably only effective for those of us with a high pain tolerance. I recommend using it at night in order to allow your skin to calm down afterwards, because this little jar of honey fire will leave your skin red for a few hours after use. Totally worth the burn? Yassss.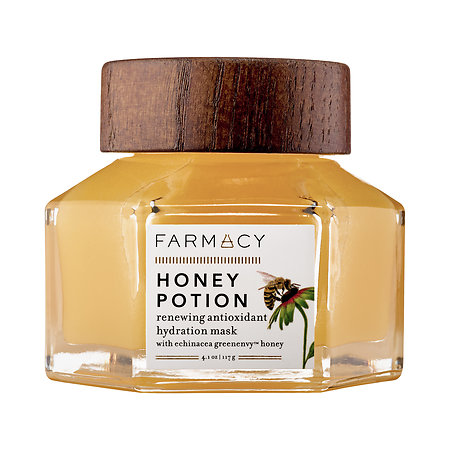 My foray into Aesop skin care products only began this year, however, I happen to be a fan of every product I've purchased from the brand, even if not every product is 100% natural. In fact, you'll probably notice that none of the products I've talked about thus far are "100% natural." But as far as exfoliators go, this has become my favourite - and not just because it smells unreal and leaves my skin feeling amazing. It actually works, resurfacing the skin and leaving it looking like a glowy, dewy, photo-ready complexion. It can be mixed with a cleanser or used on its own with a touch of water, which makes it simple to add to your routine. Exfoliators slough away dead skin cells and get rid of any dirt/oil/bacteria lurking in your pores; so, though you can get away with using this about once a week, it's definitely a must-have if you're looking to transform a dull, tired, or grimy complexion. The good news? Eliminating dead skin cells allows new ones to form, which is awesome for nixing early signs of aging in the bud.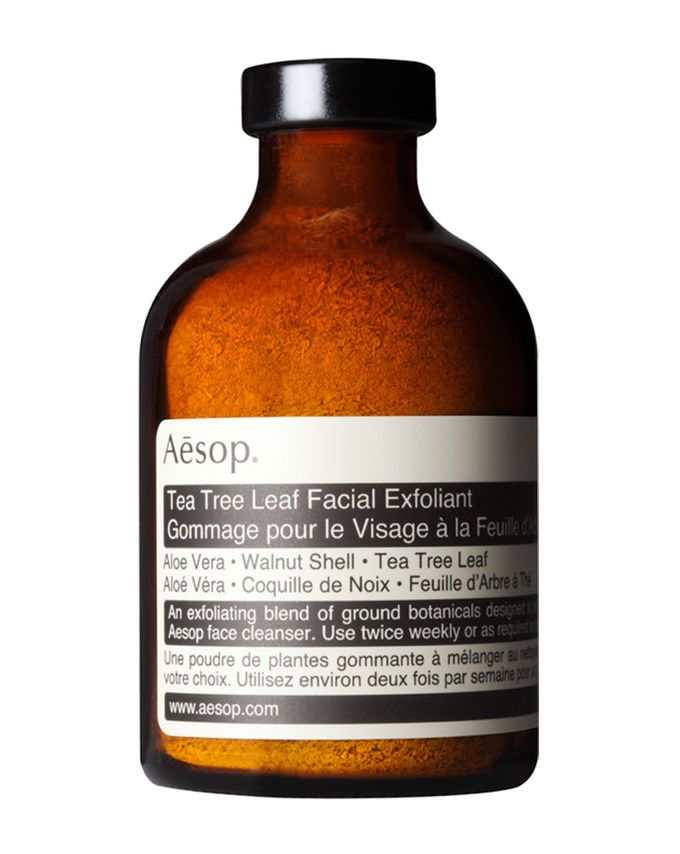 Tea Tree Leaf Facial Exfoliant
Toners and sprays are great, but have you ever considered an essence? It sounds far more bougie than it actually is, though I've found the use of an essence in my skincare routine preps my skin for other products better than my toners do. Case in point: Kieh's Iris Essence. Iris is known to have intensely hydrating benefits for the skin, which can help with dry, dull complexions and aging skin concerns. Though not totally necessary as part of an everyday skin routine, using this Essence has becoming second nature to me; it's easy to apply with a few drops and a couple dabs into the skin, and it has kept my skin in better shape than any other toner or cleansing water I've used in the past. The brand claims this Essence will improve the appearance of lines, dullness and wrinkles over time, but the biggest payoff for me with this product has been a more even-toned complexion. Paired with my other anti-aging products, this Essence kicks ass and is definitely worth its price point.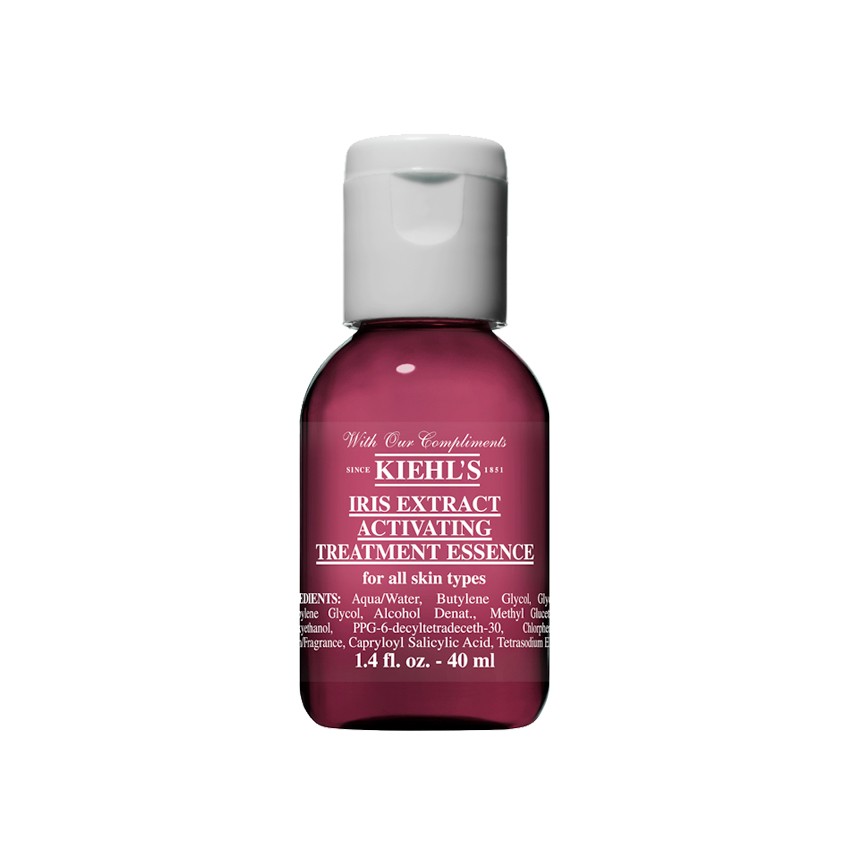 More of an all-purpose moisturizer rather than an age-specific one, I love this facial cream for the simple fact that is hydrates well, layers on top of other serums perfectly, and leaves you with a balanced, even complexion. Personally, it does the trick is giving me a dewy glow all day long, and its ingredient list features a stellar array of botanicals perfect for anti-aging, so I believe this cream works its butt off to rightly justify its price tag. It's lightweight, a little goes a long way, and the scent is subtle enough that it isn't overpowering. Because it's suited to all skin types, I've found it's very easy to incorporate this into my daytime routine with the C-Firma Day Serum from Drunk Elephant, and I am nothing if not all about convenience. I 10/10 recommend this moisturizer if you're searching for something new or would simply like a more natural alternative to store-bought facial creams.
Some general tips
Try before you buy: sometimes stores like Sephora or Kiehl's will provide you with samples of products so you can try them before investing money in the larger sized items. Ask for samples and give these products a go before spending too much cash on a product which may not ultimately work for you
Do patch tests: If you're unsure about how your skin will react to an anti-aging product, do a patch text on your arm with the product to see if you experience any adverse reactions prior to applying it to the face
Follow the directions: Most brands will provide directions for use on their products; for example, the Philosophy "Help Me" treatment recommends you avoid applying the serum to the eye area. Ensure you follow the directions carefully to avoid any unwanted reactions
Read the reviews: If you're considering purchasing one or more of these products, I recommend you read online reviews to gain a better understanding as to how the product works, the results others have experienced, and to better determine whether a product is right for you


~All images courtesy of Google